A form of recognition given for the achievement of displaying certain desirable qualities.
This is usually based on the decision of a group of judges via a pre-defined process. The recognition could be in the form of a certificate, a trophy, a prize, or some form of public acknowledgement.
Two of the most established chocolate awards in the world are the Academy of Chocolate Awards and the International Chocolate Awards. Their judging systems and processes are described on their respective websites (see references below).
Próximamente versión en español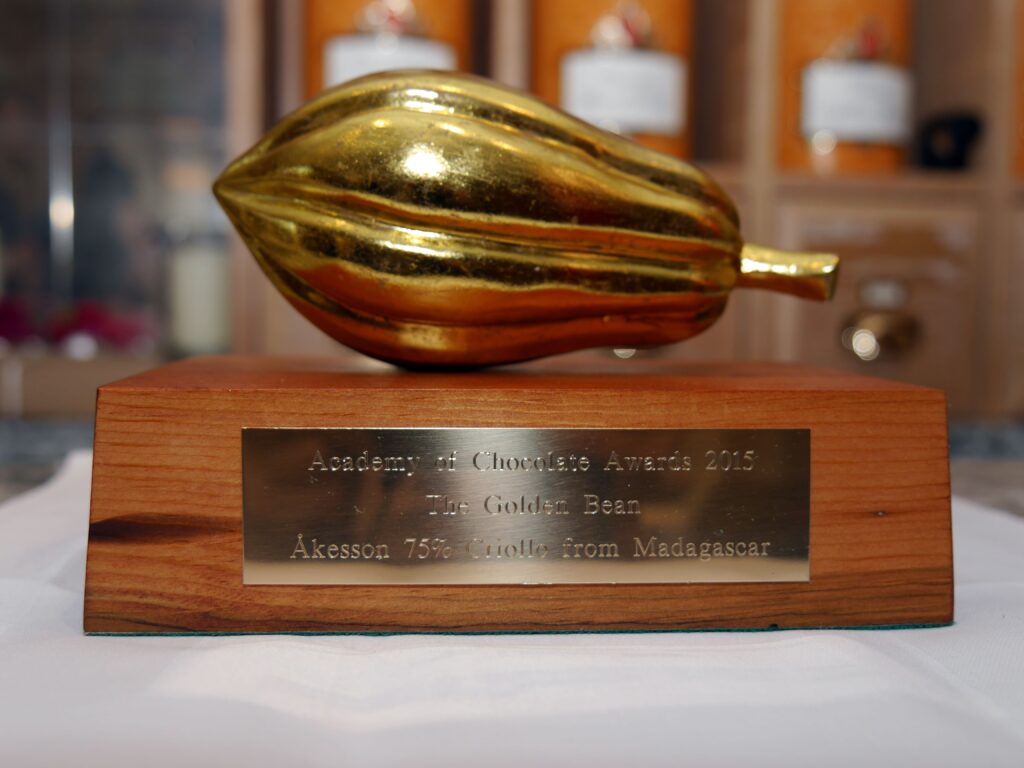 ---
Entry added: November 28, 2022
Verified on: September 14, 2023
Authored by
Albert Chau, General Manager, Fifth Dimension Chocolates Ltd
Chocolatier
Sarah Jane Evans, Co-Chair at Decanter World Wine Awards, Board Member of Academy of Chocolate
Journalist, Chocolate & Wine Consultant
Silvija Davidson, Awards Coordinator, Academy of Chocolate
Food Writer, Taste Analyst, Events Organizer
References
"Award," Collins Dictionary (accessed December 9, 2022)
"Award," Cambridge Dictionary (accessed December 9, 2022)
"About the Awards," Academy of Chocolate (accessed December 9, 2022)
"Judging system and forms," International Chocolate Awards (accessed December 9, 2022)
Have a comment on this definition?
Related Entries